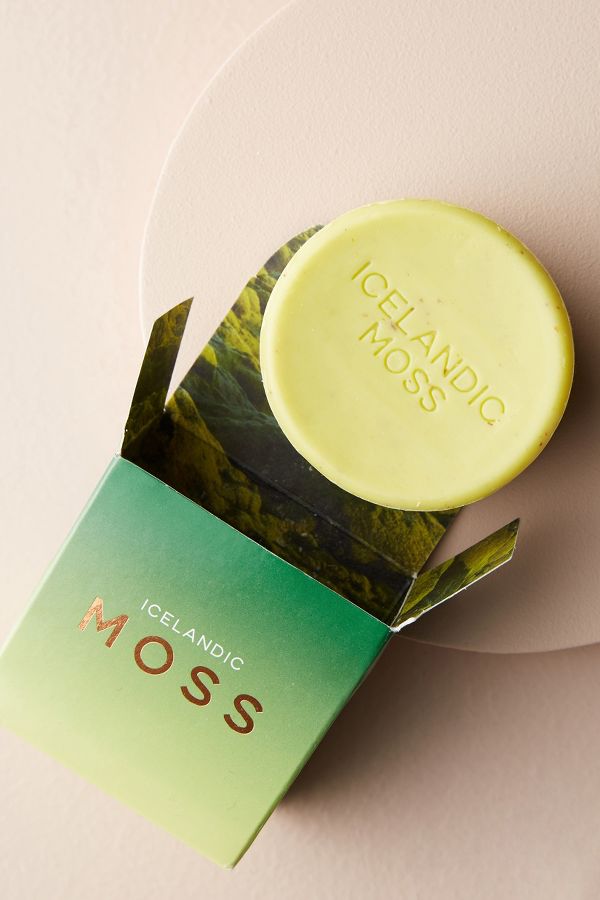 I was beyond enlightened the day I started using this soap. The smell alone is enough to hypnotize you. The moss harvested for this soap grows on lava slopes and mountainous regions throughout geothermal Iceland. Moss is highly known to soothe and protect the skin. One thing that is not highlighted, but should be are the moisturizing properties within this soap. My skin feels so soft and supple while showering and it can even be used as a shaving agent leaving my legs extra soft after a fresh shave. It also saves me the stress of having to wear lotion in Providence, where it's very humid.
A little incite on the company that makes this and other awesome soaps.
Husband-and-wife duo Kate and Lance Smith started Kalastyle over twenty years ago in a New England farmhouse. The brand has grown, but this family business remains true to its roots: a modern aesthetic, eco-awareness and simple, high- quality products. Their organic soaps use only natural ingredients to exfoliate, deep-clean and hydrate your skin.
Along with the three pictured below, Kalastyle Soaps have a special array of beautifully scented soaps and they are all worth trying.  For they smell great and make me feel great!
-Shanice